About Us
Newport Solutions is your local business IT provider serving Orange County. Our office is located in Huntington Beach, CA.
The Newport Solutions Story
Our story begins with Jeff Olejnik, a seasoned system administrator who, in 2007, saw an opportunity to revolutionize IT support for small businesses. Fueled by the financial market's shifts, Jeff's vision came to life in his apartment in Newport Beach, California. He aimed to make quality IT support accessible to small and medium-sized businesses in Orange County without breaking the bank.

In 2008, Jeff's dream materialized as Newport IT Solutions. With the unwavering support of his amazing wife, and a deep-rooted belief in the value of hard work, Jeff ventured into full-time entrepreneurship. Being the son of an immigrant, Jeff caught on from an early age that hard work pays off.
He put in the work day by day and business took off.
Operating as a nimble startup with minimal overhead, Newport IT Solutions offered competitive pricing without compromising quality. The turning point came when we joined forces with the ASCII Group, the oldest and largest independent IT community globally, comprising over 1300 members. This partnership expanded our horizons, allowing us to serve clients with satellite offices across the nation, spanning every time zone.
As our team expanded, and our service offerings grew, we relocated to a larger office in Huntington Beach while proudly retaining the Newport name. Throughout this journey, our unwavering commitment remained intact: delivering affordable IT services tailored to the unique needs of small and medium-sized businesses.
For example, one of our flagship products, VoIP phone systems, empowers small businesses to operate with the agility and flexibility of larger enterprises. No longer constrained by office walls, our solutions enable business owners and managers to work seamlessly from anywhere, just as if they were in the office.
As the digital landscape evolved, so did we. Recognizing the growing importance of cybersecurity, Newport Solutions expanded its services to offer business-grade cybersecurity solutions. With the ever-increasing threats in the digital realm, our commitment to safeguarding your business has become an integral part of our mission. Today, our cybersecurity services stand as a testament to our dedication to providing proactive IT solutions.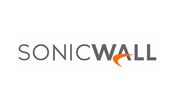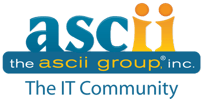 Jeff Olejnik
Founder & President






Schedule an Intro Call
Discover the Newport difference, where affordability meets excellence, and your success becomes our mission. Reach out to us today to explore how we can transform your IT experience.
REVIEWs
What People Are Saying
Schedule an Intro Call
If you are looking for proactive IT support in Orange County - or a VoIP phone system - schedule a call with us today.
An Intro Call with Newport Solutions is a quick 15 min chat. It can happen over the phone or in person.
We'll ask you some questions about how you are currently handling your IT support and cybersecurity. If you need a good phone system we can talk about that too.
We'll answer any questions you have about our monthly service options, and that's it!
It's a painless, no-pressure call. And by the end of our chat, it will be clear whether we are a good fit to work with each other.